Sheet Metal Fabrication & Precision Manufacturing
Davis Industries is an established precision manufacturing company that proudly provides sheet metal and precision machining for aerospace and defense clients, as well as many other industries. We have a wide range of capabilities, along with highly experienced fabricators at our facility. We supply everything from sheet metal parts to custom electronic enclosures, precision machined parts, and complex assemblies. Schedule a consultation to find out more about precision manufacturing.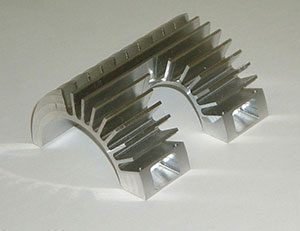 Capabilities
Precision Manufacturing and Sheet Metal Fabrication:
Prototypes
Short Runs
Long Runs
Cabinets
Brackets
Chassis
Enclosures
Designing
Engineering
Assemblies
Commercial Welding
Machining
Machining:
The Machining Centers and Mills are FADAL VMCs and 4 Axis.
The Lathes include HARDINGE, MORI SEIKI and LOGAN.
Support equipment are drill presses, grinders, etc.
Programming uses Virtual Gibbs.
Sheet Metal Fabrication:
Punching equipment are AMADA PEGA 255 CNC TURRET PRESS and ROUSELLE.
Forming is done on AMADA, DIACROS and WYSONG NC PRESS BRAKES.
Support is TIMESAVER GRAINING, WYSONG SHEAR, etc.
Programming is from all standard and solid-based files.
Welding:
GTAW (TIG) uses MILLER MACHINES
GMAW (MIG) uses MILLER MACHINES.
Plasma Cutting uses THERMOTRON.
Spot Welding is done on ACME WELDERS.
Assembly:
Hardware insertion on HAEGER PRESSES
Wiring to Commercial Standards
Bonding to Military Specification
Inspection:
ISO9001 / AS9100 Quality Program with Calibration and Supporting Documentation
Inspection Equipment and Tools to Support Machining and Sheet Metal Fabrication
Includes MITUTOYO CMMs with QC5000 Software, GAGE MASTER, ELECTRONIC INDICATORS, etc